I'm a recovering tv junkie.
Planning our wedding for 21 months forced me to neglect my daily tv devotion. I think that was a good thing. I say this mainly because I'm now the proud owner of a DVR! Yes...now I can record all my favorite shows and spend a rainy Saturday catching up...without commercials!! (except those e*trade ones...haha...those are my favorite commercials by far!)
So what shows do I make sure I'm up to date with?
Desperate Housewives -
Sunday @ 9pm
So there's a new girl on the street? And did anyone else have a hard time getting used to Carlos' lack of beard?! He looks 15 years younger!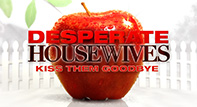 The Gates -
Sunday @ 10pm
Twilight fans would love this series! Vampires, werewolves, and other "special" people living in the same community! It's on break till Summer, but believe me I'll be there for season 2!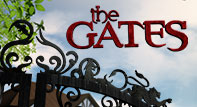 Criminal Minds -
Wednesday @ 9pm
I don't know if it's Shemar Moore who keeps me coming back for "moore" (haha...just had too). This show is my fall back any time of day. You can find reruns on at any time of day... love it!
Grey's Anatomy -
Thursday @ 9pm
I've been hooked since the beginning...since Meredith and Derrick were just co-workers. lol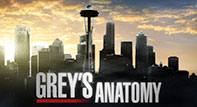 The Office -
Thursday @ 9pm
My sister got me hooked. I then sucked Matt in and he's more a fan than I am. I secretly wish I worked at an office like this. lol
Private Practice -
Thursday @ 10pm
As a Grey's fan I had to follow Addison to this spin-off. It still has my attention. Though Taye Diggs doesn't have to try that hard.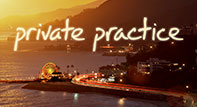 Matt is all about
The Office
and somehow he got hooked on
The Real Housewives - New Jersey
. Not sure how that happened...but every week he asks me if they're coming back for another season. I should look into that for him...
So there you have it...