Every year I feel like Valentine's Day creeps up too fast to be able to plan something truly romantic. I guess mainly it's because my birthday is 4 days before... so I'm still coming down from that high. :)
This year I decided to be the one to make the move romantically and plan our Valentine's Day! Matt really has no idea that I've put much thought into this because I already told him earlier that it would be a "costless" holiday this year. (Mainly because our future child is already sucking us dry financially. hehe)
This didn't actually happen. We wake up way to early as is...so instead I made his favorite. Chocolate chip pancakes with homemade strawberry syrup and cinnamon rolls. I actually tried to make the chocolate chips form a heart (epic fail) so then I tried to get the powdered sugar in the shape of hearts... again... a fail. lol. He loved it all nonetheless.
A Card the Expresses my Love
We both love Hoops and Yoyo cards. Like... love them!
I really wanted to be able to find a cute one for him, but I procrastinated and had to settle with another kind... but it was still funny. Of course I added my own words etc. I would attach a pic but the card was literally a small book...and after all my additions... well it's more of a him and I card now. lol
This is where I didn't mess things up. I made reservations yesterday at this really nice restaurant in town that we haven't been to yet. Like..."Super expensive...get dressed up" restaurant. I bet you're all wondering how that was costless. Well, we got a gift card from some friends... so voila! It'll be a late dinner since Matt has to work late and workout... but it'll be nice to get all fancy and have a romantic dinner just the two three of us.
I was going to do the chocolate route... because let's be honest. My husband eats way more chocolate than I do. But he's still making his way through a chocolate Santa and misc candy that's stockpiled around the house. So I decided on a massage coupon. This is legit though because it's no regular massage session. We're talking full 1/2 hour...with spa music, oil, scented candles, heated towels... yeah... legit. (I would do an hour, but he always falls asleep)
Of course I'll put an expiration date in the hopes that he forgets and I can get out of it. hehe...don't judge.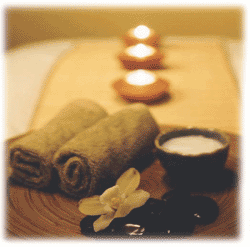 So what are all your plans for this Valentine's Day?