With the prospect of lil A becoming an official walker here in the soon horizon, I've been researching some growth charts to put in his room so we can track his height. :) At first we were just going to draw on the wall in his closet, using a vinyl applique that matched the nursery but if we moved, we wouldn't be able to take that with us plus it wouldn't match the decor as he grew up!! (Gotta think ahead!)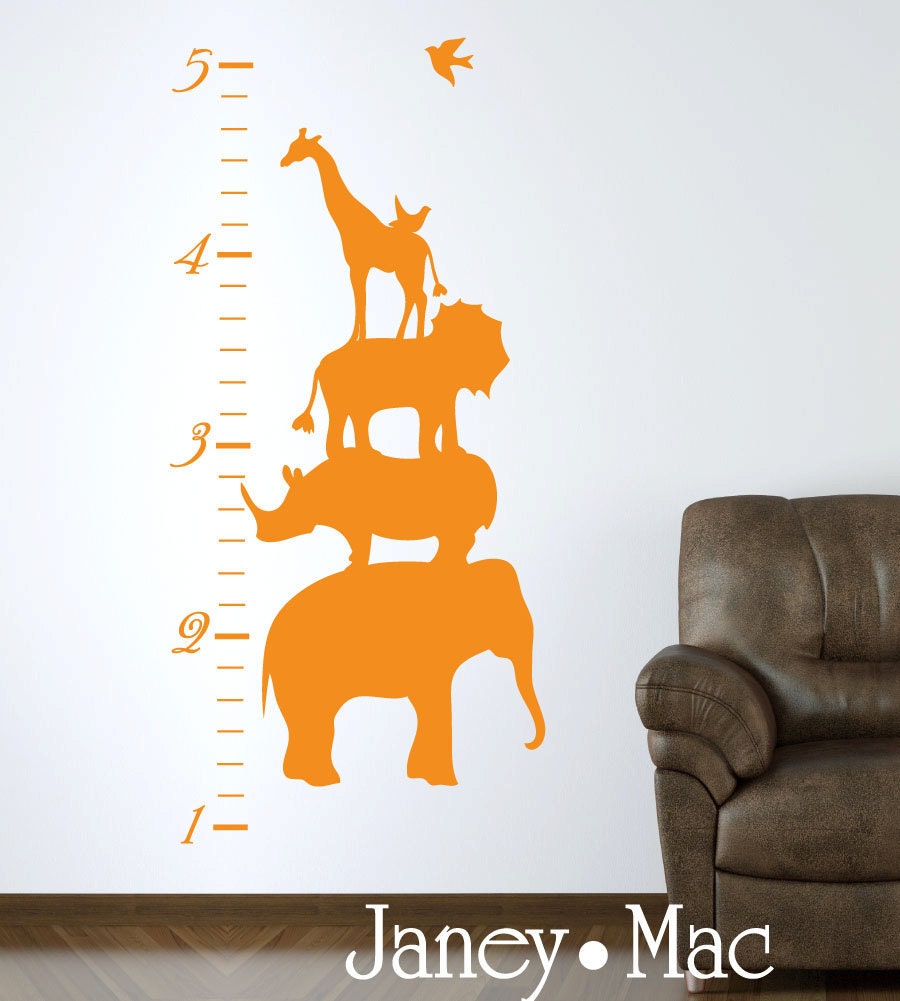 Source: Etsy
So I kept researching and stumbled upon giant wooden ruler growth charts!! Omg it's perfect! We could even keep in downstairs if we really wanted... which I'm actually considering as I type this. :)
Well, I started shopping...and the prices were not sitting well with me! And that didn't include shipping! I mean, come on... how hard is this to make? Turns out... not hard at all! I found this awesome tutorial online. Basically sand smooth a 6 foot board, stain, add a ruler decal and clear if you'd like...otherwise...done!
So I found my decal and ordered it from this awesome etsy seller (
Little Acorns by Ro
) who designs ruler decals that alternate sides... love. I considered personalizing, but I really like the fact that we can use it for all the future kiddos but... it's visually artistic!!
So I haven't even told Matt about this project. ( I know... crazy excited lady over here!) I did tell lil A and got a gummy smile and wet kiss on the cheek. But, the fact that I need a fairly large slab of wood...that would require Matt's truck and haul-around...I should probably give him a heads up. Well this morning as I was warming up my car I noticed this beauty sitting in the corner. (Insert: "
Nobody puts Baby in the corner" -
Dirty Dancing quote)
It's a leftover piece from when we custom built lil A's nursery built-ins. (You can see pics of that project
here
). It's the perfect width and height, well maybe a tad too tall, but Matt can surely trim it down for
me
lil A. It's great wood too. Now, maybe I should consider putting it just outside the kitchen...
Anywho... I've been stalking etsy for my shipping confirmation. So. Freaking. Excited!