Remember my
lil moment of delight
when I stumbled upon Etsy shop...

They make custom decals for growth charts and other super cute things!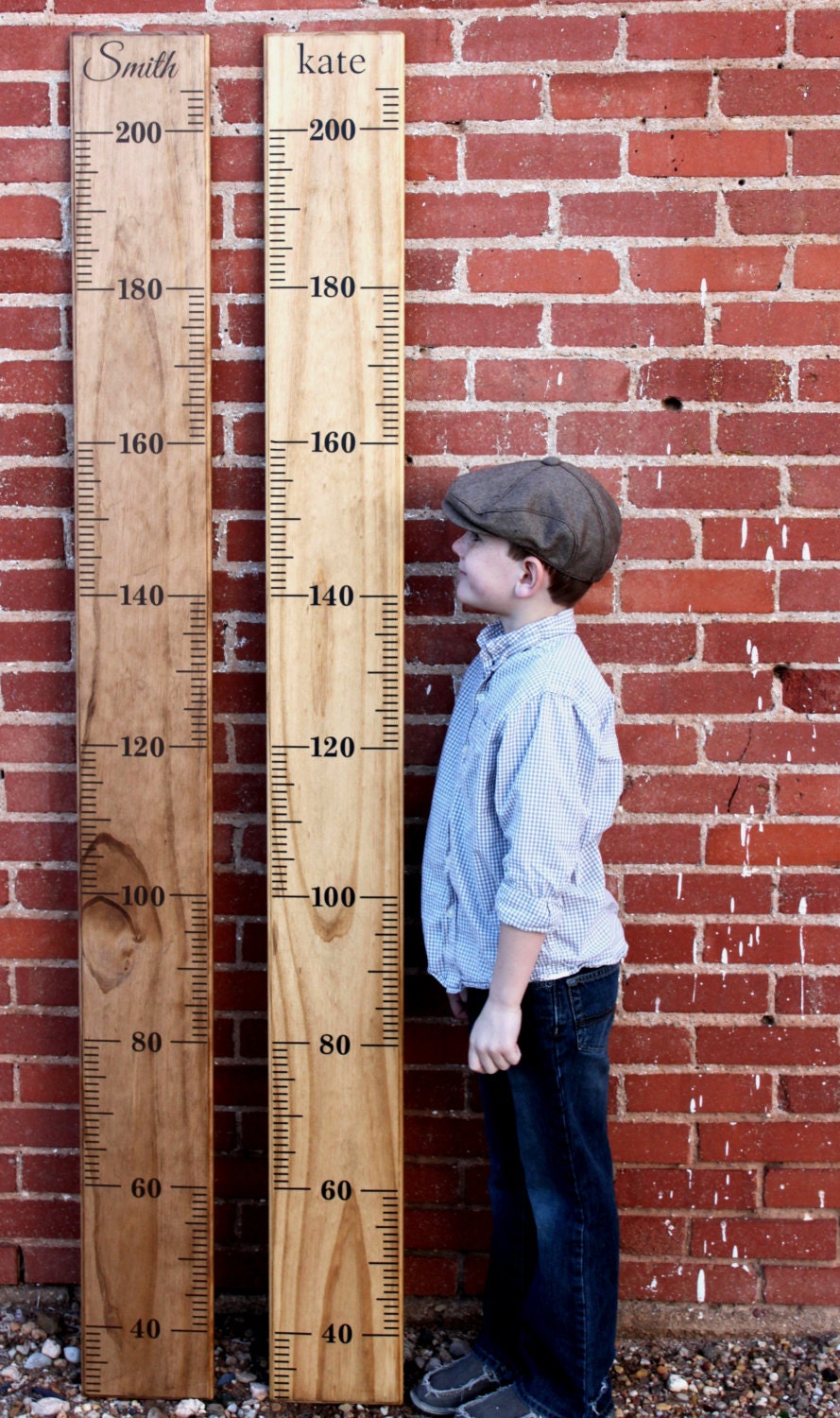 Well I fell in love with their alternating growth chart ruler! It's the perfect design that I wanted to incorporate to our downstairs decor. I wanted something we could always take with us if we ever moved, but also had an artistic feel to as well!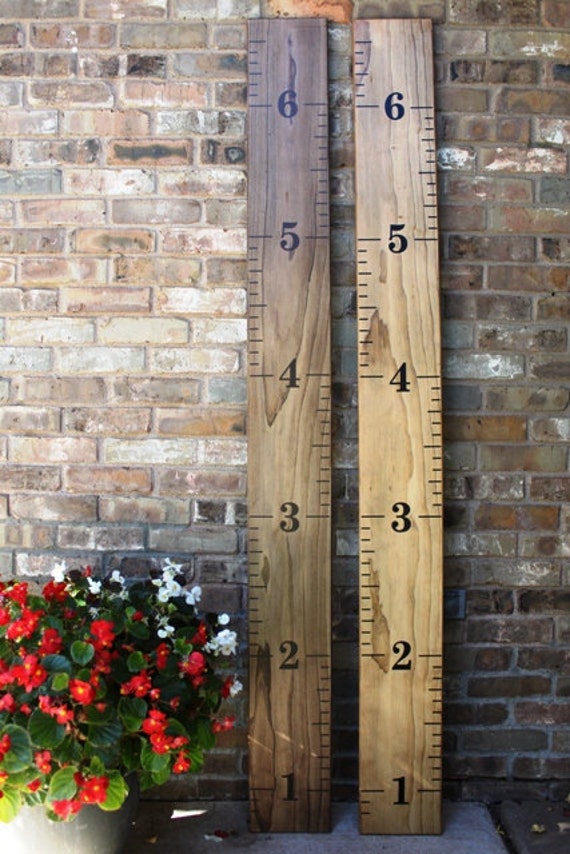 Well if you do remember...I had decided to wait last min to tell Matt my new idea since his list of projects was ginormous at the time. Good thing I found that abandoned piece of scrap wood in the garage that was THE PERFECT size! Well, it was a bit tall, so I had Matt trim it down a few inches.(..I still don't think he knew exactly what it was for at that moment.) By that time I had placed the order in for the decal with
Little Acorns by Ro
! The shop owner is great! I got my decal super fast...and due to bad weather and other time consuming annoyances, it just sat there on our kitchen counter. :(
I'm happy to say this past week has been very productive for me. We managed to check off some huge projects and the sun came out long enough for me to start and finish this project! (It also helped that lil A decided to take the longest nap in history too!)
I had stained the board earlier in the week and let it dry completely. I used minwax, though I don't remember what color it was...it was whatever we had laying around in the garage. After it had fully dried I took a small grit piece of sandpaper and sanded the board down smooth. I also rounded the edges to avoid and rough/sharp points.
After it was sanded, I took a damp cloth and wiped off all the dust. If you have a tack rag, that would work great too. Try not to get the board too wet because it has to be fully dry before you apply the decal.
The instructions that came with the decals were super helpful and easy to follow. I didn't deter from them at all! After I made some reference markings I applied the ruler tick markings...then the numbers. Overall, the whole application took about 15 min!
Afterwards I applied a thin coat of water-based polyurethane to seal it. I would definitely
recommend
doing this. It keeps the decal from lifting off over time and gives a nice glossed/finished look.
This particular clear dried within an hour. After 2 hours we took it inside.
The decal instructions are set-up so that the board is actually 8 inches off the ground. We decided on a small piece of wall around the corner from the fridge. I like the idea of incorporating our "growing" family into the decor of our home. :)
He's so excited!!
We made sure to either find a wall stud (which we didn't) or input wall anchors (we did). We drilled a hole at the top and bottom and used deck screws to drill the board into the wall. (Deck screws are coated for outdoor use, and just happen to be a tan color that blended into the color wood we have. :)
Fully installed we were ready for business! So I chased lil A around the house and wrestled him against the board for his first measurement. This was hard...the kid didn't understand why a ruler was on his head, why he couldn't have the marker, why mommy kept saying "stand still". In the end I got a nice rough estimate of his height. Whew...excited for next month lol.
So there you have it! Growth chart complete! The project took a week because of stain drying, but application was no longer than 30 min! I think I might make one for friends in the future as a gift. It was a lot of fun and super easy! Thanks
Ro
!! I definitely recommend your products!