So excited to post this project! It's one that I spotted on Pintrest and finally got to do it over my maternity leave. So happy with the end result too!
So you know how you have that spice cabinet and it's chuck full of different size bottles. You know there's one that broke open so a push of spice always hits you in the face when you open it! You have no idea what you have inventory wise so there's probably duplicates of cumin since you never use it anyhow. Well there's a way to get past the madness and have a super cute spice display. Instead of a cabinet...store them in a drawer!
I had a large misc drawer that I was able to clear out and redistribute the items to where they actually belong! I then ran to my nearest Walmart and bought a few boxed of
wide mouth 1/2 pint glass jars (8 oz)
.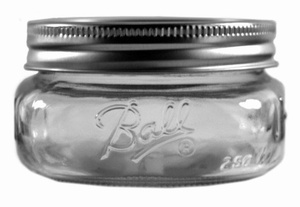 I then took the lids and spray painted them using Krylon's chalkboard paint and rust protector in red.
I then used some chalk markers to right down every spice I had. The tiny jars I left as is and stored on the sides. I also took the extra measuring spoons we got as a wedding favor and threw them in for quick measuring. Not gonna lie... it's been a few months now and I'm still in love with this setup. I can clearly see what have, what I need and it looks so freaking cute! Oh... and those packet spices like taco and crockpot seasoning... I keep on the side too!
Total Time: 1 day (for the paint to dry!)